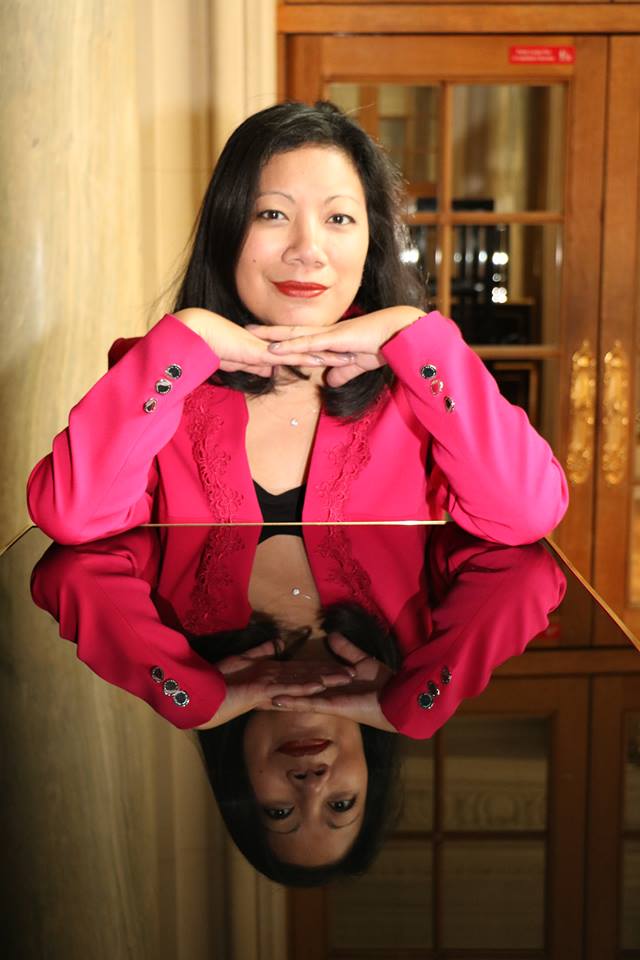 Ponnary Samvan 
'Unlock Your Potential, Discover Your Gifts'
By Fati Gorezi 
Ponnary Samvan has 18 years of experience in the financial industry with a background in Social Psychology, Economics and Management in France. She is also certified as a 'Personal Development Coach' since 2011 and graduated from the 'London Public Speaker University '. Today, she is a 'Life Strategist Coach', founder and CEO of 'Talent Me Up' whose mission is to inspire and empower people to live a happy and healthy life to find success.
Tell us a little about your journey to start your own business. When did you get your business idea and when did you launch your business?
I worked in the financial industry for 18 years with a background in sales, economics, management and social psychology in France. All of my career was driven by money, power, men and 'sharks'. Despite this environment, I felt the need to impose myself and find my place in a world of men. I become as tough as them. My career is at its peak but there is still my feminine side which wants to connect with others. Socialising is the missing part so I became more interested in human resources.
I started my coaching business in 2011 as a relationship coach as I always have been attracted to the psychological dimension of 'why' in terms of human behaviour. Whenever my friends told me about their stories I 'saw' the scene they described and captured what was right and wrong without even knowing the person they were talking about. I found that I have a special gift and can help people to make the right choices.
I have been through a few hardships too (cancer in 2013) which have strengthened this gift until I reached a point where I can easily read through people now. I had to rebuild a new life and reinvented myself with deep foundations aligned with who I really am. From caterpillar to butterfly, I was reborn. All my coaching is based upon my life experiences. I only talk about what I know or have experienced. Facing physical and emotional suffering, I never give up on myself. Every day is a challenge.
The reason most people don't succeed is that they don't define or even seriously consider what is actually believable or achievable. I want to show that everyone can succeed as long as their desire matches what they create. Self-discipline is also the bridge between goals and accomplishments. I share my gifts to speed up the process and make the most out of you to unlock your potential. My best reward was in 2014 where I coached a couple on a TV show. I have also been interviewed on French TV and radio. I also contributed to the e-book "101 definitions of success" with other coaches in 2009.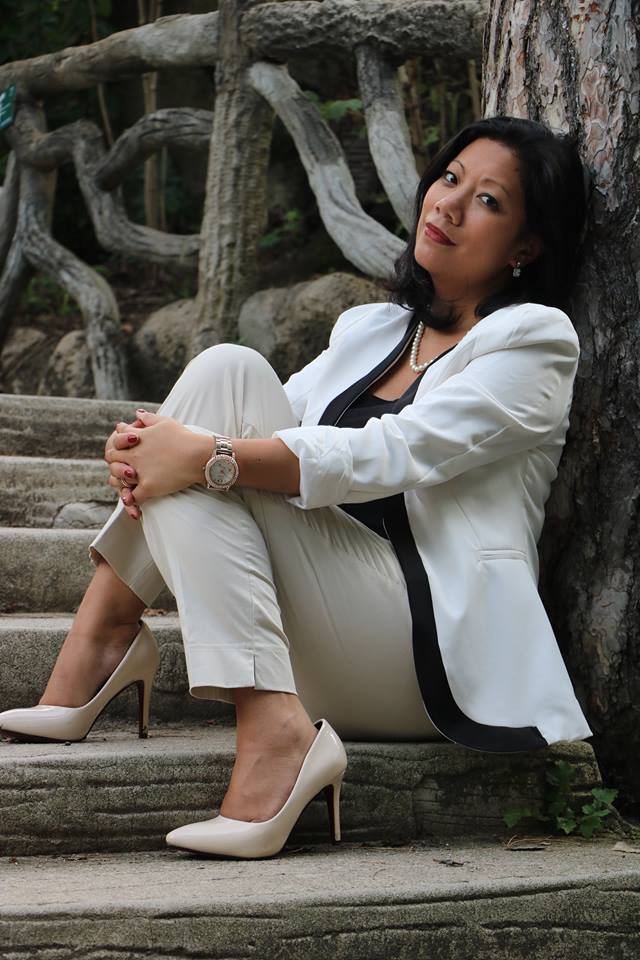 Who/What inspired you to become an entrepreneur?
The idea that all that I have learned in my life can be taught and can help people to step into their greatness to get the life they deserve. I am convinced that I have a strong message to share to the world and that my purpose is even greater that myself. On my path I have met some people who are great at personal and business development. They have inspired me, pushed me to go for it, and confirmed to me that I have that little spark to share and to give hope by changing people's lives. Everyone can be successful, but you need a specific mindset and a behavior that must follow accordingly.
You are the founder and CEO of 'Talent Me Up'. What is the mission?
The mission is to provide all-in-one coaching to inspire and empower people to live a happy and healthy life towards success. I help you build your life and your business strategy through a positive driven mindset. I have designed the "Ponnary Massive Winner Life Pack" to empower people to take the high road to success in life and business. I invite you to leverage your skills, unlock your potential, find your innate talents and be hungry for success. A private facebook group 'Talent my Life & Business' has been created to complete the training
What gets you truly excited about life?
Give the love back to people who forget to give it to themselves

Show how life is fine if we cultivate a positive mindset, whatever happens.

Transform lives and raise the level of consciousness to be your best version of yourself: we are all the same but at different levels.

Have fun, laugh, Iive mindfully, make sense of your life: work/life balance has never become so important, especially for entrepreneurs
What motivates you to do your very best?
Awaken people to go from where there are to the life they deserve

I like challenges. I don't consider things or people as acquired because the world is shifting very quickly. So, I learn to adapt. To win you have to change your own nature each time it is necessary.

Mind feed. My creativity is always on: quotes, music, singing, art, cinema, a conversation… I'm interested in almost everything and open my mind to new things. The more you do the easiest it becomes.
In your opinion what is the biggest obstacle that stands in the way of women's happiness and success?
The fact that women are going around in circle before taking action. Women tend to remain at the mental level for a long time and need to be reassured in their skills and knowledge before even making the decision to go for it. Perfectionism paralyses any action to go forward as well as it indicates low self-esteem, so they need to work on this in order to go to the next level.

There is also an under-cover jealousy that make them smile in front of other women and put 'sticks in the wheels' behind. We define it as hypocrisy – a mask to hide their lack of confidence. If women didn't compare themselves so much and instead focused on their own goals, they could provide each other more support. The only person we compete with is ourself.

When I go straight forward it is because I have been influenced by men's way of working. They don't have a complex mind like women. If they have something to say, they say it. I like direct, kind and honest people because these are the type of people we can rely on in life and business. Women should copy men's mindset as an example of how to succeed.
What advice would you give to someone interested in a similar set up? Any great tips you would like to share with us?
Know who you are so you can set boundaries and overcome your fears. Work on yourself to stop auto-sabotaging yourself. Heal your life and search for your own ability to rise up to be your authentic self. Leave your ego at the door and stop comparing.

Define the goals you want to achieve in life and make them limitless

Be a constant learner and expand your curiosity to fuel your creativity and refresh your mind with things you don't usually do

Work hard, implement fast and become unstoppable. We need more strong women – not to compete with men – but to earn a fair place. Strong women know who they are and where they want to go. They cultivate their uniqueness and never use seduction with men in business. If they do, they know they will lose their credibility. This is how I define professionalism.

How you treat people and behave with them does matter each and every second. So, think before you speak and act.
Find more at:  wwwponnarysamvan.com /www.talentmeup.com/ www.ponnarystore.com
Did you enjoy this article and find it helpful? Why not share it with your social media network below?