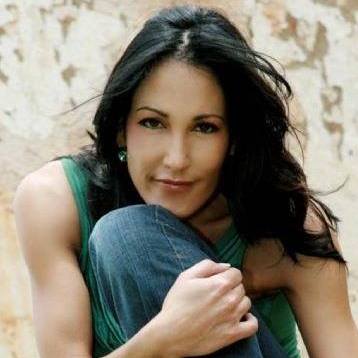 By Saira Bilal
Tanya is an internationally trained 'Martial Arts, Healing Arts & Dance Arts Sensei'. She is also an international speaker, certified NLP and mindset coach, certified Reagan Hill-yer Laser Coach, certified Psychic Professional, Master Empowerment Practitioner, Spiritual Teacher, and published Author. Tanya will be releasing her legacy, Spirit of the Warrioress later in 2018.
What was your journey that led you to start your own business?
I must have been born an entrepreneur because I honestly never saw myself in a job working for a boss. Initially my diverse interests made it difficult to decide on a suitable area to study and I'm most thrilled for the marketing, film, arts, journaling, and theatre I pursued. These have translated into the most fundamental skills throughout my career, and business initiatives, as I express myself from an authentic place; and have acquired a broad range of knowledge and abilities to tap into.
I was a girl with a dream and a big idea, and when I found myself in a new city with no job after my studies, it was the perfect driving force and motivation to make it happen – and I did! My entrepreneurial journey is evident through pioneering thoughts and ideas, such as being the very first customer rewards agency and the very first internal communications consultancy in South Africa. 'Vision and Desire' are powerful assets as an entrepreneur.
My first business created an inevitable stepping stone to each evolution I've gone through – every one of those stepping stones were pivotal to where I am today… and today is not where I am going. Life enables us to be and do and create and become; and serve in greater ways as we learn and grow.
How does your professional background translate into what you do today?  Are there things or skills you learned that you use in your business now?
I have always been an entrepreneur and my earliest enterprises were about the empowerment of women. Two of the most significant, the Female Tribe Network, connecting 300 000 women, and the nonprofit Oscar Style Feather Awards, to recognize South Africa's unsung heroines.
In addition, I ran a truly successful internal communications consultancy for Corporate organisations as a pioneer in the field; and a dance/movement school called Joy of Movement.
So, empowerment of women and communication has always been part of me and a fundamental part of what I bring to the world. My movement discipline translates into so much of my work today. Dedicating yourself to a discipline includes way more than movement – it encapsulates mindset, intention, grounding and personal discipline.
Being a spiritual practitioner, who empowers and enables specifically emerging female entrepreneurs by nurturing their dreams every step of the way, the training and discipline of the Nia Technique has been a powerful element to all I teach.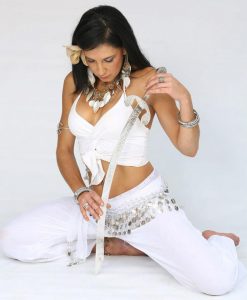 What were the obstacles you had to overcome to start your own business? Do you feel you've won them over, or is it an ongoing challenge?
There were many – so many at different stages. In the beginning of my entrepreneurial journey I had to be humble and hopeful enough to work toward my dreams. For a long time, I designed flower arrangements for event companies and venues (just a creative passion because of my film and theatre studies at university) to fund building my communications company. My 'Female Initiatives' required funding and I had to learn and embrace the challenges of finding sponsors and being innovative.
The internet and the change of the business landscape, particularly for women, was a big shift with many challenges and the need for growth. I believe we overcome them and learn, which equips us for new challenges; although we do equip ourselves with more resilience, experience and determination.
Is your client list mainly women or have you also worked with men?  If both, in your experience, what's the difference between coaching women versus men?
I honestly do prefer to work with women. Being a holistic empowerment practitioner who works mainly with emerging female entrepreneurs, I feel the intuitive aspects, as well as the specific sisterhood relationship we have with other women, is a phenomenal element for empowerment. In addition, we attract "who we are" – my "why" of what I do is because of my passion to empower women to take their power back and stand in it. This to me, specifically, means becoming independent and allowing their unique gifts to be birthed into the world.
I do work with less than a handful of male clients, although I find the approach and interaction different since the needs and the very make-up of the feminine and masculine are not the same.
Your work is very diverse (coaching, writing, and speaking), what do you enjoy most and why?
They are diverse and yet go hand in hand. Empowering women, especially in the field of entrepreneurship is truly a process of unlocking their authentic journey; and building successful businesses in today's business environment (particularly online) is about creating authentic content. Having a background in communications and both a talent and passion for writing, they flow together as my gift to the world and a gift to those I serve. Speaking flows from being a teacher; and is an automatic flow out to how I share my message to the world.
I enjoy the coaching and content mix, which is the best since it serves clients directly in a powerful and impactfull way. I write a lot of content to teach and inspire; and when an opportunity presents, I embrace an opportunity for speaking; although I do share a lot of video.
What will your upcoming book, Spirit of the Warrioress, be about? 
Spirit of the Warrioress is a semi-autobiography about my life, combined with insights and exploration – or what I call my "upside down fairy tale" that taught me there was true magic in a seeming mystery. It has been an incredible journey of flying high, hitting rock bottom and the strength it took, the empowerment I needed to tap into to reclaim my power; to rebuild my life. As an internationally trained dancer and serial entrepreneur, I was disabled overnight in 2011; started a journey that proves that the human spirit will keep fighting, no matter what. This is a fascinating real-life tale that travels deep into the Mexican Jungle, living barefoot,teaching myself to walk again and journaling 600 pages. A large part of that is the beginning of this book…
On a personal front, how do you find your inner-strength to keep going?  How do you ground yourself?   Is there anyone in particular that inspires you?
I am an example that the human spirit will fight on, no matter what. When my journey to female empowerment started, I never knew just how deep I would have to reach into my inner resources to empower myself!
My faith keeps me going and my angel child Maya, who has Downs Syndrome, is my beacon of light! I also remember how far I have come. I do mindset work, and believe everyone should have mentors and coaches, that we can create our lives from the inside out (thus I journal and practice the spiritual laws), surround myself with high vibration people and dance! I have a motto of "dance your dreams, sweat your tears".
Oh yes, Tom Marcoux, Regan Hillyer, JuanpaBarahona and Flora Sage to mention a few.
I love reading Florence Shivel Shin and am a natural at metaphysics.
I believe we should not only practice what we teach but live it! I'm grateful to know that I bring a holistic empowerment offering to what I do and that I make a difference.
Facebook: Tanya Spirit or Tanya Spirit International
Did you enjoy this article and find it helpful? Why not share it with your social media network below?