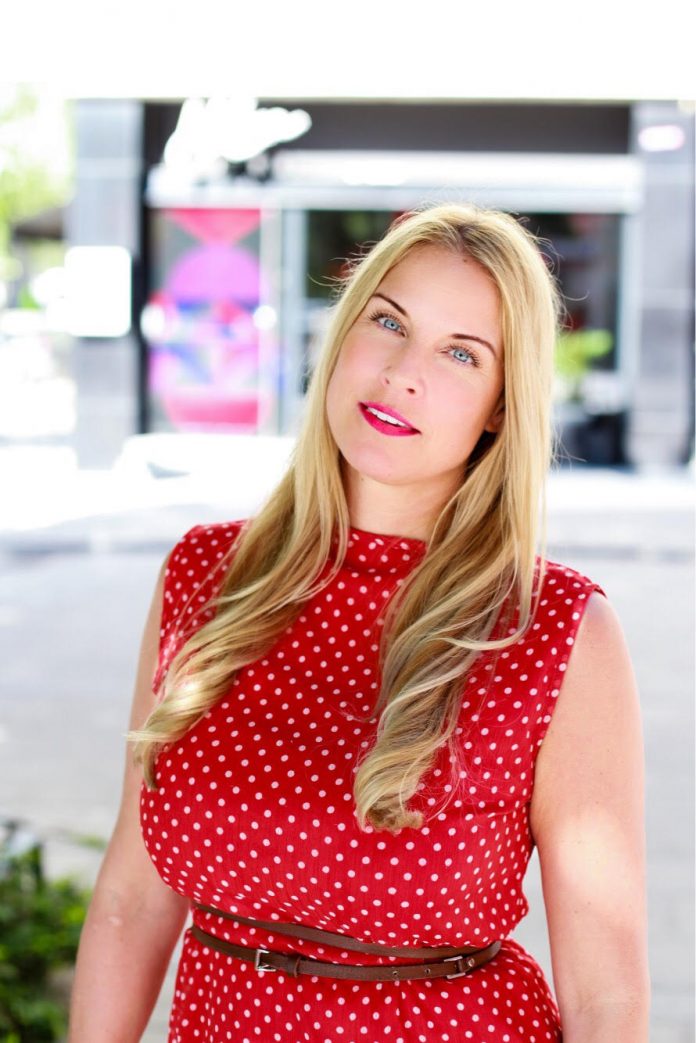 By Saira Bilal 
Sandra Wigren is the personification of someone reinventing their own life. Soulful and artistic are the words I would use to describe her. She had a successful career as a performing artist, a TV presenter, as well as a clown and fire-artist on-stage. But her life was completely turned around overnight after surviving a tsunami in Thailand. This catastrophe caused her to lose the life she knew and brought on a new struggle for survival – from losing the life she'd grown accustomed to – to taking refuge in travelling around the globe, alcohol, drugs and even prostitution.
Today she is a global Speaker, Coach, Trainer and founder of her own Company 'Soul fitness' in Sweden. Currently she is on a speaking tour where she shares her story to empower others to turn their pain into power.
Sandra, you have had an amazing personal journey that's moulded you into the person you are today. Can you tell us more about that journey?  
Thank You. I am dedicating my journey to who I am. And today I see the bigger picture more spiritually and have come to understand why I have had to go through everything I have. Having absolutely everything taken away leads to very deep insights about oneself. You are not what you own. Society, the system and people may take away all the material things you have. But no one can ever take away what is on your inside – who you are. That is a very secure and safe feeling I have been given, after going through what I have experienced.
When I was working as a TV presenter, and on top of my TV career, I went on a holiday that would change my life forever. I ended up in, and survived, the tsunami Khao Lak in Thailand in 2004. But the tsunami also rinsed away my life. After that tsunami my much bigger, tougher survival struggle began. Injured and suffering from PTSD (post-traumatic stress syndrome) and not getting the help that I needed, it all quickly went downhill for me. Within a year I was without a job and eventually in huge debt that led me to being homeless. So, emigration, alcohol, drugs and even prostitution became my survival tactics. I am lucky to be alive today. It has been a very long journey back and I am still not fully on my feet financially. But sharing my story and helping other people to turn their pain into their power will bring it all back to me. 'From Pain to Power' is also the name of my speaking tour that is taking place right now.
How did you learn to be a professional clown and fire performer?
I was born on stage and have been acting and singing since as far back as I can remember. The stage is my true home and the place where I can express myself at my fullest. My first real career choice was a theatre and circus school where I found my 'clown' character 'Mary', and where my profession as a fire-artist began. After three years I started touring and also combined modelling with my shows, travelling all over the world. I find the clown a very powerful tool for both children and adults as it's a character that stirs emotions. I love bringing out that inner-child in people and I have one big mission for all children in the world – to let them be children as long as possible. Imagination, fantasy and magic are such important tools and one should never stop using them. Fire is another powerful element and tool as well. I have literally been through 'purgatory' in my life and so combining my lectures with fire is a really good and expressive combination.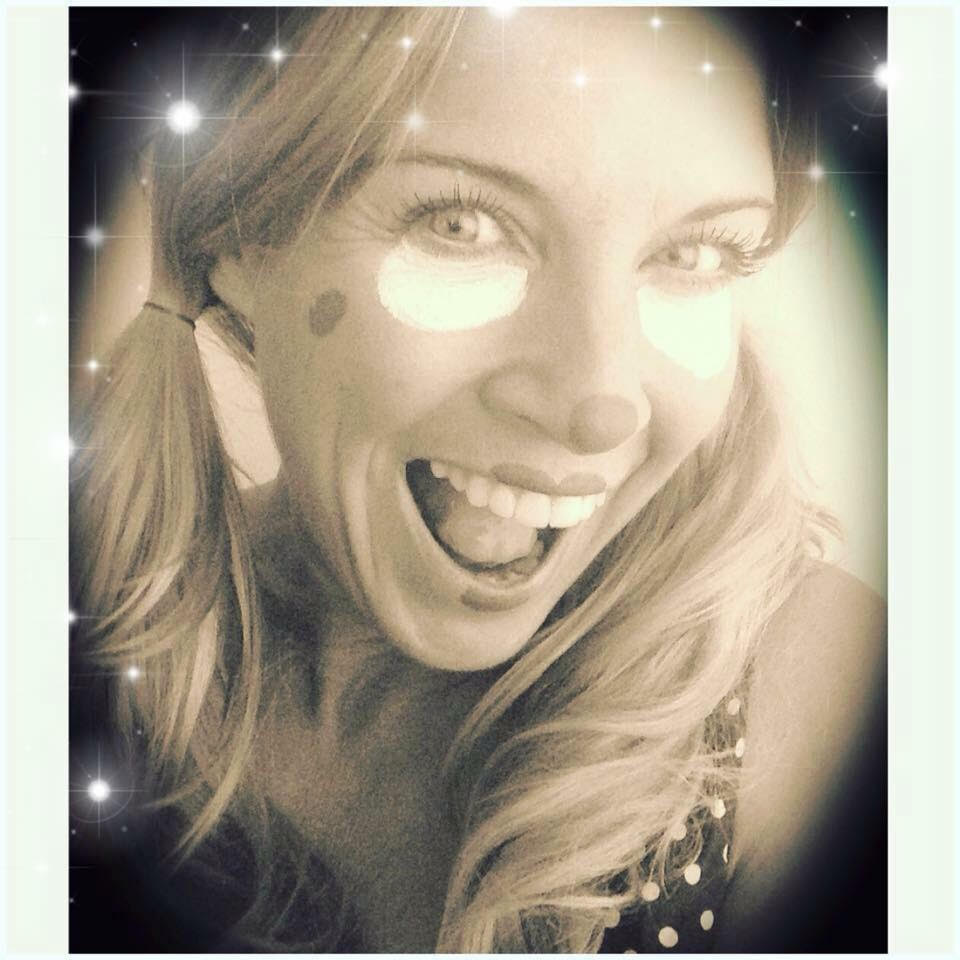 What is the one key insight that you've learned throughout it all?  
That you may lose all outer material things, but no one can ever take away your inner truth. My Company 'SoulFitness' was born out of my experiences with the following key principles:
Encourage the disheartened.
Motivate the repressed.
Help the hurt.
Strengthen the weak.
Inspire the depressed.
Empower the discouraged.'
It is a text I read somewhere, and I realised it encompasses everything 'SoulFitness' is about.
What aspects of being an entrepreneur do you enjoy most?  
I love being an entrepreneur. It means freedom. It means power. Being creative you can create whatever you believe in – and inspire others to follow that belief. I have worked within the networking business for over 5 years now, and I am in love with that industry. It is a field unlike the traditional working space and it's an industry where it does not matter where you come from, what you studied, what age you are, what background you have etc. Everyone has the same chance to succeed. You just have to find the right product for you, do good research – and if you are running your own Company as I do, you can even gain great benefits for your own Company by leaning independently on a bigger one.
How would you describe your approach in Coaching?  
Working with me means transparency. All the way. Heart on the table and all masks off.
What skills does it require to run a successful Coaching and Training business?  Do you feel that your background as a performer adds to your skills?
Connect-ability and trustworthiness. I believe that to believe you need to be able to connect. If you are going to be successful coaching anyone, you need to have your own experiences and knowledge in that field, or it will not be relatable or authentic. Coaching is about guiding and trust, and without trust you cannot proceed to be coachable.
I am an educated personal trainer, certificated to work internationally. If you are going to work as a personal trainer you need to be certified and have knowledge about the human body and physiology. This is pure safety. Also, when it comes to me, I have a very deep insight into how crucial your physical state may be. Many times, I have wondered if I could have survived the tsunami had it not been for my strong physique. Climbing a palm tree barehanded and throwing myself from there onto a rooftop was only possible because of the physical shape I was in. This is what I explain and teach my clients. And yes, I do feel that my skills as a performer add good energy, empowerment and magic for my clients.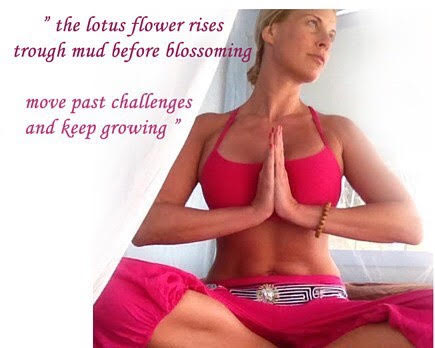 How does running your own business affect your work – life balance?
It requires a lot of discipline, working for yourself, being your own boss. But that is how I work the best and accomplish the most. Both in work and in life.
Where do you get inspiration from in challenging times?
Reminding myself of where I came from and what I am made of. When you have seen rock-bottom, you cannot go down any further. When it gets tough I reflect on that. I guess you can say that it has made me fearless. And I see that as the prize I have been given through all I went through. And I also listen to motivational talks and meditations every day.
What message would you pass on to women thinking about changing their life, either personal or professional?
This is a metaphor for 'SoulFitness' and this is what I encourage as part of 'What is your brand?' It's about bringing you to your fullest potential. No matter where you come from. Fit from within, through health, heart and soul.  Everyone has a story, and everyone has their own brand. What is yours?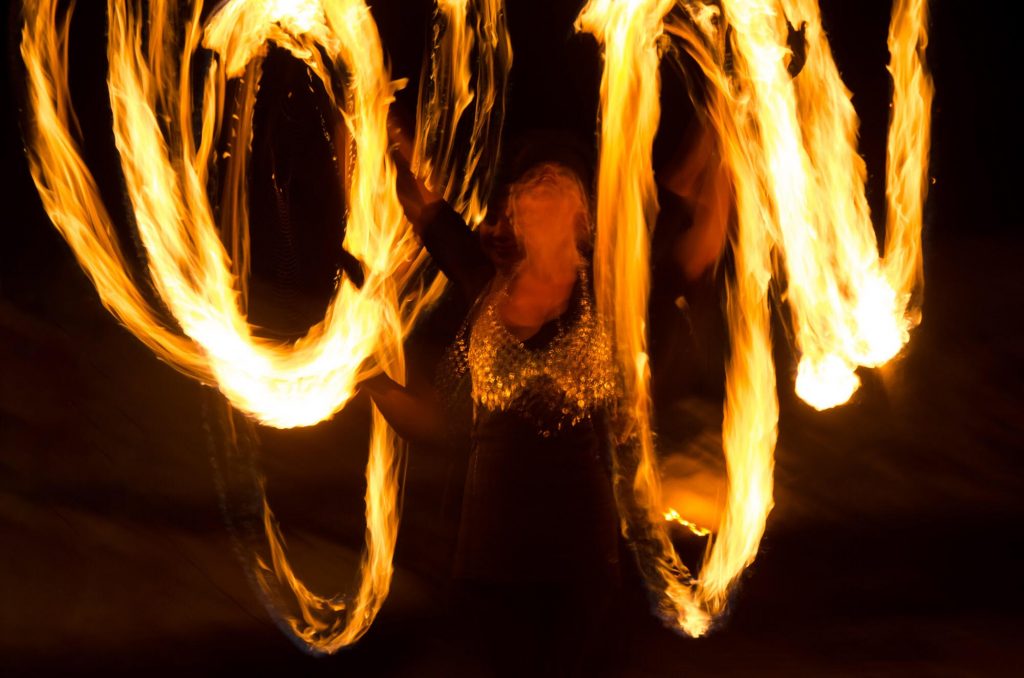 Lastly, you will be speaking at the 'Global Woman Summit' in NY in July.  How do you feel about speaking to that audience?  And are there any people you look forward to meeting there?
I am looking forward to the 'Global Woman Summit' in N.Y! It will be a privilege to speak there in the company of women such as Giovanna Vega, and Connie-Lee Courageous Bennett, the Directors of Global Woman Amsterdam and Paris. Two absolutely amazing ladies that I feel strongly connected with. I feel very honored as there will be many strong women in the audience and I hope and believe I will inspire and encourage through my story and the mission of my Company 'SoulFitness'.
And, words cannot explain the honour of meeting my own mentor who I empower myself with daily – Les Brown. He always touched me deeply with his insights, humbleness and fantastic laughs. I find myself connected to him and it wakes up my inner clown character 'Mary' every time – as well as lighting up my inner fire to help brighten the world.
Did you enjoy this article and find it helpful? Why not share it with your social media network below?