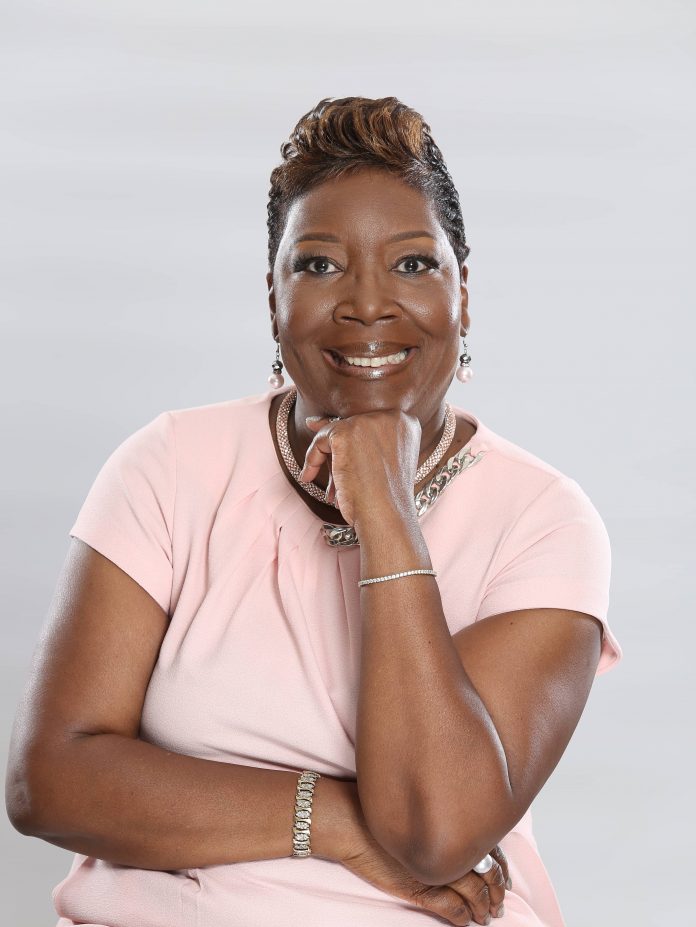 By Saira Bilal 
Robbie Mathews has an extraordinary track record. She has more than 40 years of experience in the retail and financial services industry where she has won numerous awards in the US as well as international recognition for winning an'Inspirational Global Woman Award' in London in 2017. She will be featured in the upcoming PBS TV special "Phenomenal Global Women" which features 11 international women who share their life stories to inspire and motivate women globally. Today she is a 'Financial Transformation Coach', an 'International Speaker' and an 'Author' as well as co-Founder and President of 'The Mathews Entrepreneur Group, Inc' (TMEG), a company she founded with her husband Michael Mathews.
What made you enter the financial services industry initially? Was it conviction, motivation or just coincidence?
I entered the financial services industry 33+ years ago by necessity. I started out working for a large retailer but there wasn't much room for career or financial growth. I needed to find a better job to support my family. So, I literally walked out of the building, crossed the street and applied for a job at a large wealth management bank on the corner. Since it was a bank, I was looking at this as a temporary stepping stone because working for a bank, I thought at the time, would be boring. I had no idea that it would lead to a long, wonderful, fulfilling and prosperous 33+ year career.
During this time, I took advantage of learning and applying financial principles because I was creating accounting systems and processes that help the wealthy clients keep track of their money. I was in debt and needed to learn strategies to help manage and control my personal finances. This is also when I began to understand the power of compounding interest and the stock market! I had the opportunity to learn how to invest and watched my savings grow.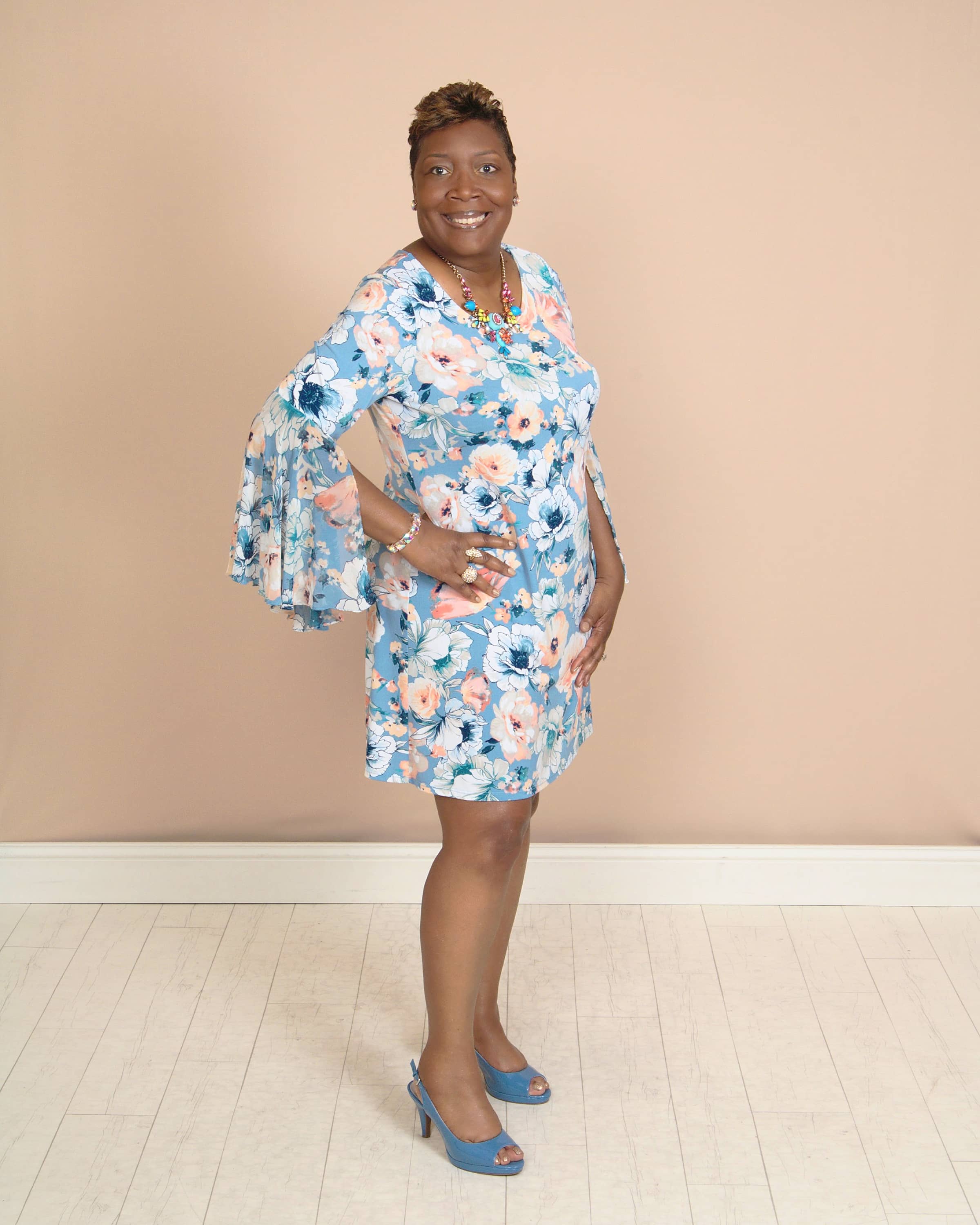 What made you decide to launch your Company, The Mathews Entrepreneur Group?
In 2007, my husband Michael Mathews, the CEO and co-founder, decided to write the first edition of our book titled Financially Speaking: The Best Improvement Starts with Self-Improvement while I was traveling extensively for business. He asked me to read the manuscript on one of my business trips abroad to London. To my surprise, it was a very informative and well-written book. His hidden talent as a writer came to the surface.
Inspired by our own personal financial journey, we became passionate about promoting and advocating inter-generational wealth: growing it, sustaining it, and passing healthy financial habits down to the next generation. Michael shared our personal financial shortcomings and the steps we took to get our financial house in order. Bad money habits were destroying the dreams and futures of individuals and families across the globe. It doesn't matter what country you live in or currency you use – US Dollar, South African Rand, Euro, or the British Pound, debt and lack of financial literacy education is a global problem.
By writing our book from a personal perspective, we hoped that others would see themselves in some of the situations and be more compelled to use some of the financial keys and resources provided through out the book. I functioned as the editor and content contributor. I then learned how to self-publish the book.  My entrepreneurial spirit was born.
Because of the economic collapse in 2008, Michael and I began to enhance and expand the content in our first book to create the second edition. Our goal was to further help, educate and motivate the millions of people who lost their homes, jobs and savings and empower them to take control of their personal finances. We re-published the second edition in 2016 with the sub-title 'Create Your Own Economic Stimulus Plan'. We also developed our seven principles that we live, preach and teach. The principles are designed to help you achieve life-long financial security and stability. Each of the letters in the word "wealthy" represent a principle. People should believe that they can "LIVE W.E.A.L.T.H.Y.©".  One can accomplish anything with the proper mindset and plan.
We have received numerous testimonials saying how much our book and principles have helped our readers and clients to pay off debts and start saving. Thus, becoming the cornerstone that formed the company's financial education wings.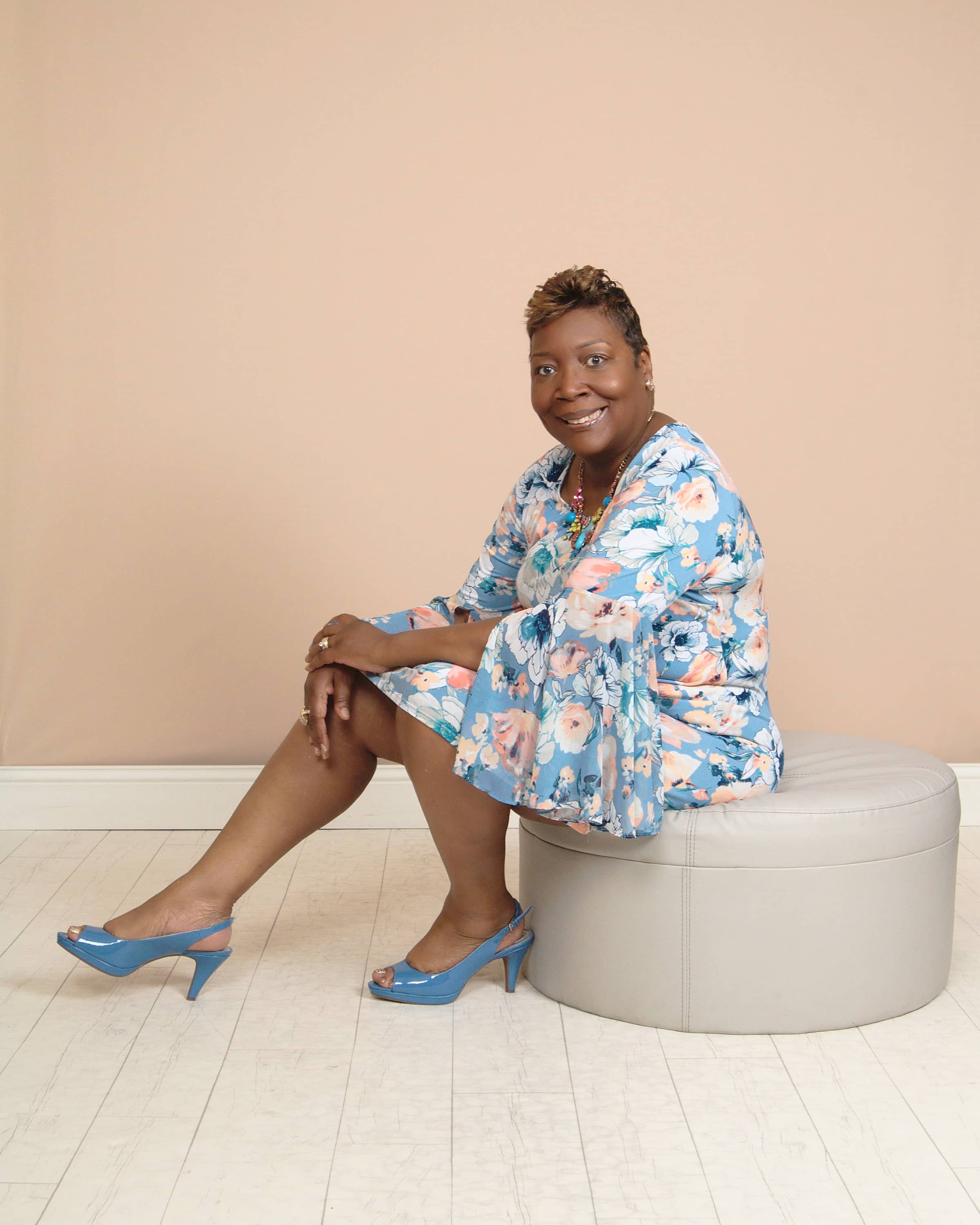 Your company helps educate its clients in financial literacy along with tools and strategies to manage their finances. Could you share an individual success story about one of the clients you have worked with?
One of our clients has worked for the Chicago Police department for 22 years. He was deep in debt and had minimal savings and ultimately filed for bankruptcy. We started working with him in 2015. I will let his words answer this question: "After years of mismanaging my finances, spending freely without investing properly, I had to file for bankruptcy. Michael and Robbie started advising me and told me to read their book, 'Financially Speaking'. However, I didn't listen initially to their advice and continued to waste my money and accumulated more debt. But they did not give up on me and I finally started listening and took action to improve my finances. As a result of using the principles and strategies in their book and their holding me accountable during coaching, I created a 'debt-elimination' plan, increased my retirement savings and my credit score went from 620 to 730. I was able to buy a new home with an interest rate of 3%. Saving me thousands of dollars in interest and I will be able to have a financially secure retirement. They taught me how to "Live Wealthy and Live Healthy". Thanks Michael and Robbie, you have changed my life forever!"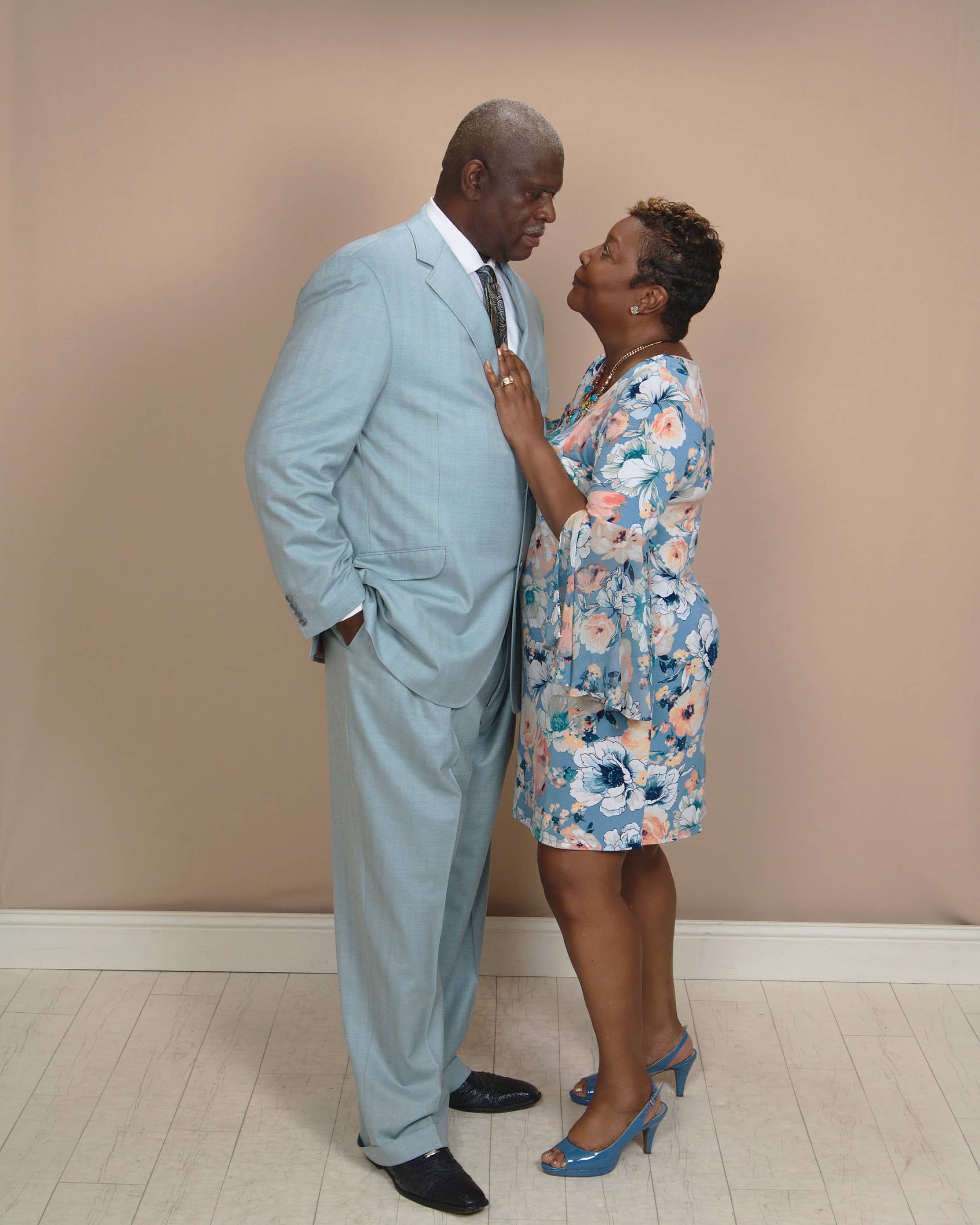 The Mathews Entrepreneur group offers a variety of services, from self-published books, global speaking engagements, seminars, financial literacy workshops to individualised Coaching. What advice would you give to those interested in gaining control of their personal finances, but don't know where to start?
There are 5 immediate steps anyone can take to begin gaining control of their finances:
Have the courage and commitment to take control of your personal and/or small business finances. Change the way you think about your money, act with your money and feel about your money. You must think like the wealthy to become wealthy. Don't be afraid to become wealthy. Define wealth for yourself. Wealthy is all about abundance. Stop thinking broke and having a scarcity mentality.
Track your spending – you will be able to see exactly where your money is going far beyond the obvious housing payment, car payment, etc. You can then create a guilt-free spending plan. By tracking your spending, you can eliminate unneeded expenses and find extra cash for saving and debt elimination.
Manage your debt – Stop using credit cards for things that provide no value. Start an expense reduction and debt elimination rollover payment plan –Focus on one debt at a time and pay as much as possible until you pay it off. Then take the monthly payment and add it to the next card.  Repeat until all are paid off.
You must know and understand your financial and health numbers. Not the number of likes or followers on social media. I am talking about your net worth, credit score, interest rates, debt to income ratio, blood pressure, PSA for men, etc.
Invest in a Financial Transformation Coach to help you determine where you are today financially, where you want to go in the future and how much you will need when you get there. And to give you that "kick in the butt' we all need sometimes!
What is the biggest mistake you see people make when it comes to their finances?
Unfortunately, I couldn't come up with just one mistake, I believe these are the ones that have the most negative impact:
Overspending using interest bearing credit cards and debit cards
Spending for today only and not planning for the future
Not taking action to educate themselves on their financial situation
Not asking for help to manage and be accountable for their finances
You have spoken to very large crowds (Robbie spoke in front of 1200+ people in Johannesburg for example) and you are speaking again at the 'Global Woman' summit in New York (July 14th-15th 2018). How do you feel about speaking at this summit in NY?
I am exhilarated because I get to financially empower global women. I get the opportunity to "transform their financial DNA". This is my passion and calling. I am also privileged to appear on the same stage with my husband Michael Mathews, along with some of the most powerful and influential speakers such as Les Brown the renowned international motivational speaker and his daughter Ona Brown. But mostly, I am honored to be in the service of Mirela Sula, founder of Global Woman Summit, Global Woman Club, Global Woman Magazine, Business Woman Today and Global Man. She is truly a visionary and inspiration to both women and men. She has provided the perfect global platform that allows women from all over the world to connect, network, support and do business together. I am proud to be a part of this new paradigm for changing the world led by women (and men) just like me!
Remember, the Best Improvement Starts with Self-Improvement!
Live Wealthy- Live Healthy – you can do both!
Did you enjoy this article and find it helpful? Why not share it with your social media network below?