Here is a summary of what you either experienced, or missed! The recordings will be edited and added to the Global Woman Academy, which you will have access to as a member. (If not a member, please contact us at info@globalwomanclub.com
DAY ONE
Mirela welcomed everyone to the new Global Woman Arena platform, and explained how to make the most of what it offers and to best enjoy the event as a great virtual experience.
Giovana Vega moderated the first panel session on  the topic of"The Role of Women in Leadership". Anne Kristine Aksnes, Kim Lee Macquet, Linda Attram & Rebeca Riofrio, gave their perspectives on what it takes for a being a successful woman leader, sharing their powerful stories along with tips for the viewing audience.
Veronica Tan, or "Queen Mama" as Mirela calls her, followed next to offer her pearls of wisdom and how much has needed to change since being swept up by the Covid-19 pandemic. We were all used to commuting to work to be in offices and meeting rooms with colleagues and socialising after work. But that has all since changed. Today everyone wants to work smarter, spending less time and energy but earning more money.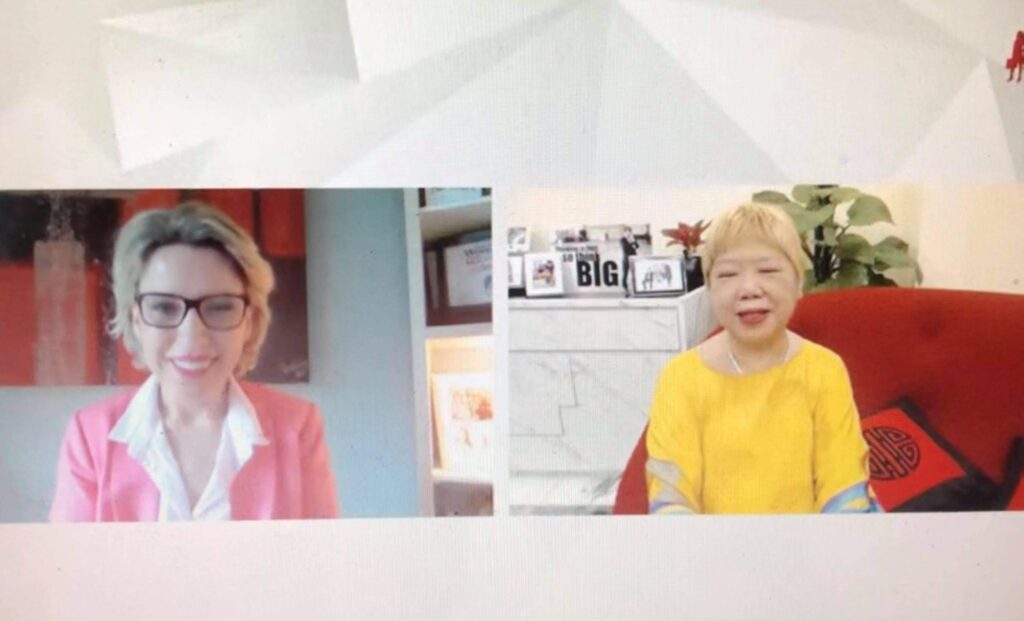 Jessen James told us how we can accomplish working smarter in a few steps. His topic for the Global Woman Summit was "How to make big money and a big impact in business without having to work all the time" and delivered a powerful message for taking action to achieve this.
Dr.Nashater Deu Solheim was invited to talk to us about the psychology and effects that negotiation has on business. It seems that language and numbers are not enough. Eloquence, psychology and negotiation play an important role in business and Nashater shared with us some secrets on how we possess this art as well.
Mirela Sula followed on her topic of "Think Big and Go Global and Don't Let Your Mind Go". Mirela shared her life story from childhood to her early struggles in England and to the present day, to show how you can overcome any challenges if the dream is big enough, with the determination to see it through and not give up.
Paul O'Mahony added value to the Global Woman Summit on the topic of"Rethink Social Media and Grow Online", sharing some strategies of how to best use social media for financial opportunities, in the most time efficient way.
Lisa Graziosi ended the day on her topic of "How to manifest abundance and happiness". Happiness is a relative term, but during her speech, Lisa taught us some tips on how to reflect it.
DAY TWO
Tamara Loehr was the first speaker from her home in Australia, who spoke about the way of transition to ethical entrepreneurship and why every woman should be selling products online. In fact, this is now the power of the new reality which is used by many companies all over the world and Tamara showed some great examples.
Jo Davison gave us the 5 steps of having a 6 or 7 figure business, balancing womanhood and living a life you love on your terms. In fact this goal has been for so long the struggle of so many people and Jo helped by bringing her advice,  expertise and experience.
Skip Archimedes charged us with energy in his speech about how we can supercharge our life. Everyone has difficult times, even in their moments of success, it is important to know the ways of how to supercharge our life and Skip gave many fine examples, also showing us how much the sub conscious mind controls what we do, or don't do.
Helena de Jong asked the question:"How many difficult times did you have in business? And then gave her own perspective and answer to it, about leading in business and life to success from the inside out.
Rayla Allertsen moderated a great and inspirational panel comprising of Myrna Yao Tang, Amy Wieam M, Barbara Allen and Larisa Miller, on the topic of "The Modern Woman in the Business World". We heard some powerful views and different perspectives on this, across a range of cultures and time zones, from the Philippines, to the UK, to the US.
Vincent Wong gave us his some of his insights, knowledge and wisdom on"How to build a successful property business" and showed in his presentation how you can be both wealthy and humble.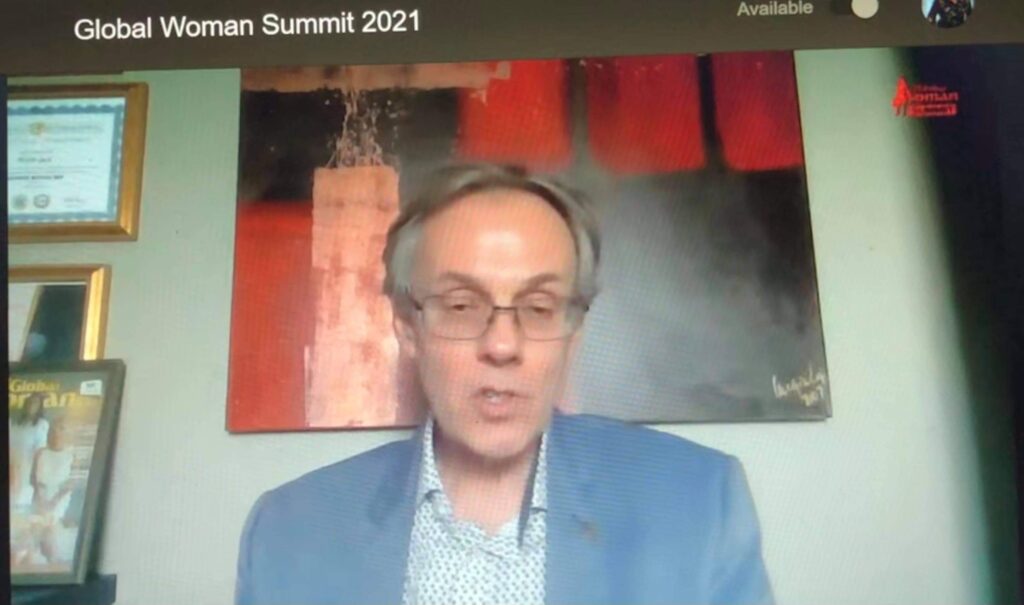 Trevor Clarke had to overcome loss of sound early on and technical interruptions to truly demonstrate "How the power of belief will make you unstoppable!". He shared some of his life story from childhood to the present, best described as a roller coaster ride and still with big goals to achieve.
Dr. Fab Mancini was the last speaker of the day on "How to lead a fabulous life" and the way of creating this life. He spoke from the heart and with passion, giving us some of his own experiences and inspiration to all of us on how we can achieve whatever we set out minds to.
DAY THREE
Rob Moore was the first speaker on"The power of podcasting". He brought great energy to the Sunday morning with his passion for podcasting while showing many reasons of why we should all be doing it, and how easy it is to set up and do.
John Lee was then interviewed by Mirela Sula, with Mirela pushing John to go further to reveal as many tips and secrets as possible on what the women watching should know about the power of social media and how it can help to grow their business.
Glenn Lundy was mesmerising on the topic of  "You are most comfortable with life right before death" that had the watching audience spellbound on this topic so powerfully and movingly delivered by Glenn, based on his real life experience with his father.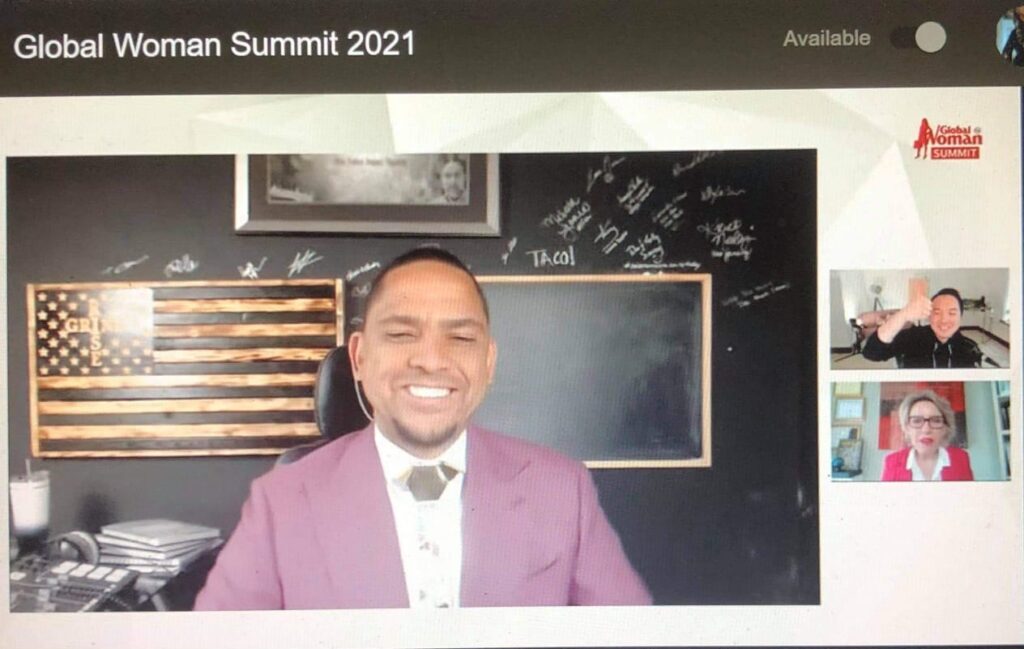 Naama M. Koshiner shared the secret of the one hidden key that no one told us about, that had been blocking our way to abundance and that has to do with the manifestation glitch. This was looking at the psychology behind it.
Cherie Mathews gave us some orientations on how everyone's ideas can bring big money while serving a public good and also why IP, patents, copyright and trademarks are so important.
Leona Burton brought the power of mothers in business and the magic that every woman can accomplish in business.
Elisabeth Villiger Toufexis moderated the men's panel, with the presence of Vasil Naci, Desmond Soon, Sky Andrew and Ishaun Sahni, discussing different ways of strategically raising the first million.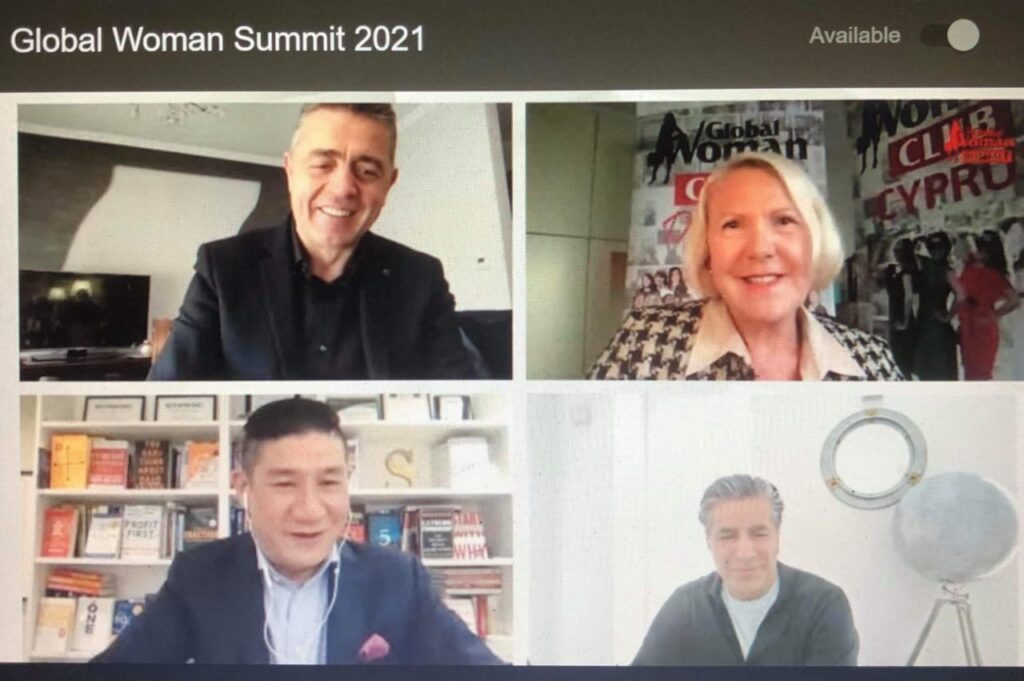 Natasha Grano brought the idea of erasing self-limiting beliefs to manifest the desire.
Jack Canfield followed as the esteemed keynote speaker,sharing many insights based on his core topic of the "Success Principles". He showed us famous examples, including his own with the publication of Chicken Soup for the Soul, of how many rejections it can take until you get a yes. Jack was a hard act to follow and was generous with his time answering questions in the VIP room.
Marie Cosgrove managed it well when speaking about her harrowing childhood and the essential lessons from the entrepreneur who bought the company that fired her. It was an inspiration on how to fight back and not stay down, no matter what.
Michelle Anene  closed out the third day on "How to achieve our 2021 goals".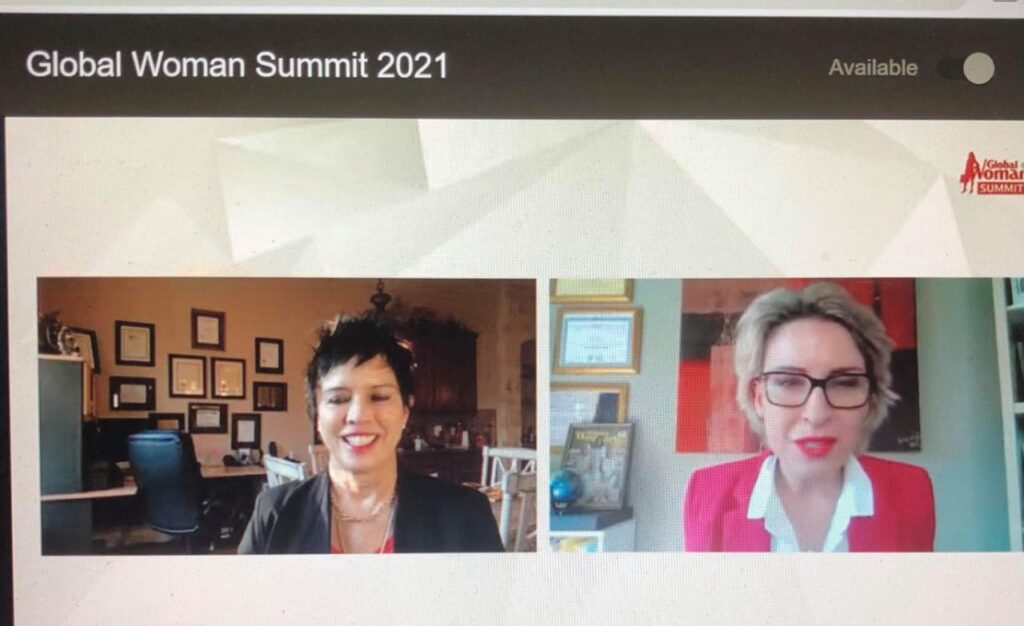 DAY FOUR
Kim Kiyosaki was interviewed by Mirela Sula, mostly on the topic of money, on savings, capital, assets, liabilities, good debt and bad debt, giving some of her own examples and experiences. A special moment was when Mary Buffet appeared from the "back stage" for it to become a 3 way discussion and adding insights on investments, which Mary described her strategy as "for the long-term, not the short-term".
Mary Buffett then came back on the virtual stage again after the VIP Q&A session with Kim, to talk more about investment strategies from a woman's perspective, in a world still mostly male dominated.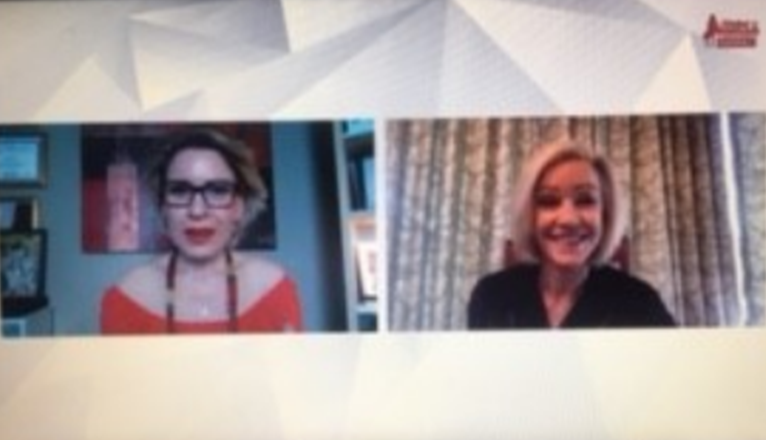 The Global Woman Awards presentations then followed, which you can read about in a separate article.
The Global Woman Summit was an investment for anyone who attended, learning from theamazing and varied life stories, along with the wealth of knowledge and expertise.It was 4days of education, enlightenment and empowerment, that will be remembered for a long time.
Until the next Global Woman Summit in 2022 that we very much hope to meet and embrace all of you, we invite you to stay tuned to Global Woman for all the innovations and activities that our community will offer you.
Did you enjoy this article and find it helpful? Why not share it with your social media network below?